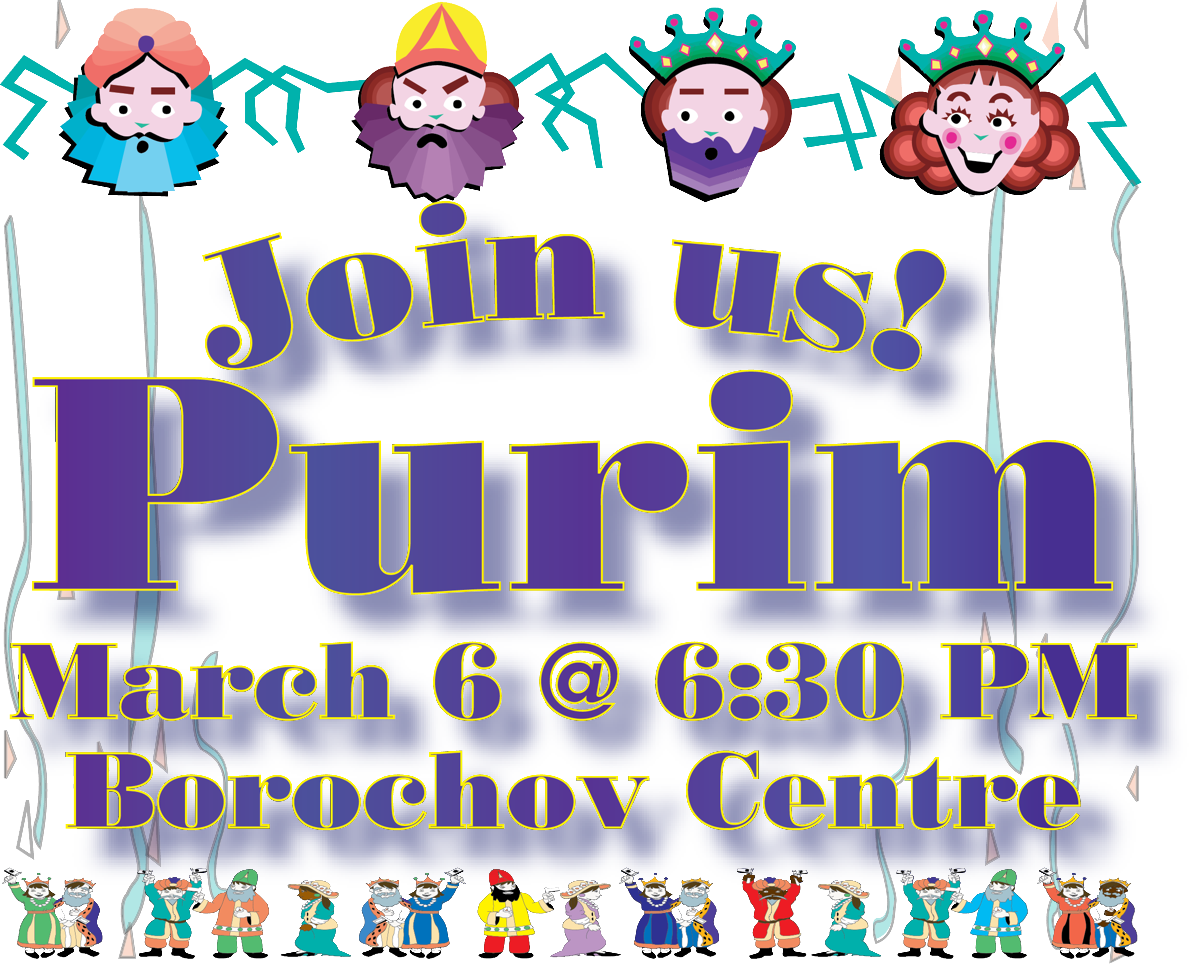 Would you like to make a tax deductible donation to help us?

We are in partnership with the "Borochov Cultural Centre and Kol Yisroel Congregation" a registered charity under the CRA. Your donations will be properly receipted by the Centre.
To make a donation, we accept cheques and Interac e-Transfers
Cheques have to be made out to "Borochov Cultural Centre and Kol Yisroel Congregation"
Interac e-transfers, send to email address borochov18@gmail.com
For the Purim event, there will be a sign going up at the Borochov shortly and we are going to advertise and hope you will tell friends and family. We are going to have gregars, light refreshments, and hope people come in costumes, there might even be prizes.
If you would like to help us with the budget, your donations will be tax deductible if you send your funds by cheque or Interac e-Transfer.
We need a total of about $500 to do this and we have two donations already. Please let us know if you are interested in joining us - and bringing any children/grandchildren - we want to make a splash here and let people know we are in the Manor!
Contact us: info@bmjc.ca
272 Codsell Ave., North York, enter from Wilson Heights entrance
Send an e-mail to this address to join our weekly list: weekly-join@bmjc.ca